Return to Headlines
Best friends accepted into Ivy League schools together
Best Friends Ivy Bound
CHS Seniors, Best Friends, and First-Generation Students Accepted to the Ivies
CLIFTON, N.J. –
While most teenage besties spend their free time Snap-chatting or following social media influencers, Ashley Hernandez and Mariam Mufleh had different ideas in mind. Ideas such as Harvard, Princeton, and Yale, to be precise.
Since meeting in the Christopher Columbus Middle School Honors Program seven years ago, Ashley and Mariam have been inseparable. Side by side, they navigated the middle school years, high school years, participated in several clubs, including volunteering with the Key Club, played in the orchestra, served on the student council, and together, created the Diversity and Inclusion Committee after witnessing social injustices around the country.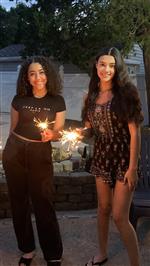 And what do ambitious BFFs like Ashley and Mariam do when it is time to fill out college applications? Apply to the Ivies and celebrate their acceptances together!
Planning for a career in political science, Ashley's acceptances included Harvard, Yale, University of Pennsylvania, Dartmouth, Brown, Princeton, Columbia, Johns Hopkins, Northeastern Honors College, Vanderbilt, Williams, Swarthmore, Middlebury, Case Western Reserve, Rutgers New-Brunswick Honors College, Rutgers Newark, and Montclair State University. She is currently on the waitlist at Princeton and Columbia.
Harvard, University of Pennsylvania, Dartmouth College, Vanderbilt University, Wesleyan University, Williams College, Rutgers University, and Montclair State University all gave Mariam the green light to study physics Pre-Med track.
Danny Robertozzi, Superintendent of Clifton Public Schools, remarked, "I'm so grateful that I've had the chance to get to know both Ashley and Mariam this past school year. I can personally attest that they both embody the positive elements of both Clifton Public Schools and society as a whole. From their loyal friendship and their combined commitment to making our community a better place to their individual academic achievements, these two outstanding young women have discovered that a strong work ethic and compassion are the keys to success. I am confident that they will make a positive imprint in the world no matter what they choose for their futures."
Both Hernandez and Mufleh are first-generation college students, and their families were ecstatic to hear the news.
According to Ashley, "My parents have always taught me to value my education and aim for success. After witnessing their daughter rise above significant challenges to eventually attend one of America's top-ranked universities, my parents feel extremely proud and overjoyed at this new milestone in my life."
Mariam agreed, adding, "Being able to attend a higher-level institution and make my immigrant parents proud has been one of the biggest accomplishments of my life. I owe everything I have now to their sacrifices and support."
Due to COVID-19 restrictions, the students could not tour colleges in person but instead attended virtual visits. However, both students plan to attend college in person in September.
Ashley and Mariam attribute their success to three key ingredients: A supportive school environment, family encouragement, and each other.
Michael Doktor, CHS Principal, said of the two students, "Ashley Hernandez and Mariam Mustafa are two dedicated and driven young women. Their intelligence is only matched by their desire to succeed. We expect to see great things from Ashley and Mariam as they move on with their lives after Clifton High School. We know they will make us proud."
Mariam and Ashley are grateful for the volunteer experiences as members of the Key Club and appreciative of their role model/mentor, Jacqui Turk, CHS Key Club advisor. Turk noted, "It has been an honor to serve alongside Mariam and Ashley, leaders with integrity who exude kindness and compassion, as advocates for children's causes locally and globally."
When asked about their students' accomplishments, Mariam and Ashley's teachers echoed similar sentiments. Dr. Rita Whetton, CHS English teacher, Rosemary DeFeo, CHS Italian teacher, and John O'Reilly, CHS History teacher and Key Club advisor all commented on their students' maturity, commitment to community service, and academic acumen.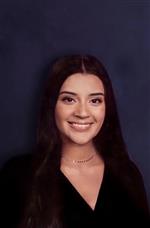 "Since Ashley's freshman year, she has made it her goal to go to an Ivy League college after high school. But unlike many other students who have the same dream, she has taken action to be serious about every test, extracurricular, and event, realizing her everyday actions will get her to this goal. It is no surprise that the work she has done to make her vision a reality ends with this news," Ray Burns, CHS Physics teacher.
Burns continued, "Mariam has put her heart and soul into the Clifton community. I would often see her with a fundraising box, hanging up flyers, or talking with other teachers. Even now, she is heading up the diversity and inclusion committee, trying to develop Clifton to be an even greater place for everyone. She is not only a wonderful student. She is a changemaker."
Ashley and Mariam were confident that their friendship would stand the test of time should they decide to attend different colleges, but reading between the lines, that may not be an issue.
"I do not think our friendship will be impacted at all. Around nine hours of my day are spent Face-Timing Ash, and I am sure the same will be the case even if we are miles apart from each other. Unfortunately, Ashley Hernandez is not getting rid of me anytime soon," said Mufleh.
Hernandez expanded upon her best friend's response adding, "Mariam has been my shoulder to lean on in times of difficulty, and she has also been my personal cheerleader in times of celebration, and I can't imagine going off to college without her by my side."