Return to Headlines
Check out the article in the NorthJersey.com !
Victory for Clifton High School eSports
Clifton Esports Crowned Champions of the North America East Finals!
CLIFTON – Just over one year ago, Clifton High School Special Education teacher, Robert Marmorstein, had a vision for a different type of high school sports team. As eSports teams began popping up in high schools and colleges across the country and around the world, Marmorstein saw this as an opportunity for Clifton High School students, who may otherwise have limited options, to receive recognition for scholarships, endorsements, sponsorships, or recruitment to college or the military.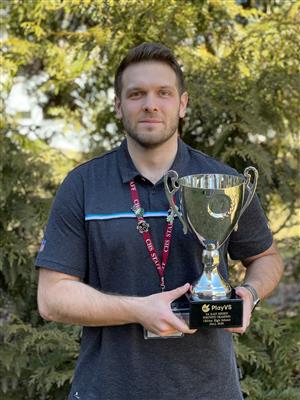 Not long after its inception, what began as a club with one individual team of students playing League of Legends grew into an eSports club boasting ten teams, across seven different games, with more than 40 students.
Practices are one hour a day, four days a week, Monday through Thursday, with one team playing five days a week across two-time slots. They began competing last spring, making this their third season.
The eSports club typically competes for one week or two of the preseason, then two to three months of weekly games, and ultimately the playoffs if the teams qualify. Competitions include Fortnite, League of Legends, Overwatch, Rocket League, Super Smash Bros. Ultimate, FIFA, and Valorant.
Marmorstein has the help of several staff members to assist with the expanding team.
Giancarlos Gonzales, Clifton High School Social Studies teacher, is the assistant coach in charge of Overwatch.
Explaining her role, CHS Science teacher Ivanna Massa said, "I am the League of Legends coach. I run practices and help set-up before games for the League of Legends team. I help with other aspects/duties for the esports club as a whole like fundraising, design ideas, or future activities. For example, we are trying to contact some universities with an esports program to collaborate on some activities in the future."
Despite having a busy schedule teaching and coaching the Robotics team, Monique Dituri, CHS Science teacher, is always ready to lend a hand with her fundraising expertise.
"I assist the e-sports team in raising funds for registration fees, uniform shirts, gaming systems, and in the future our new gaming computers. We have hosted Super Smash Brothers tournaments pre-Covid and look forward to hosting tournaments in the future. I am their biggest cheerleader."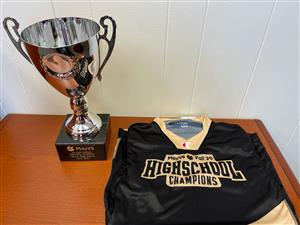 While COVID-19 presented challenges for many other sports, the CHS eSports team managed to thrive; however, they still look forward to in-person practices and competitions.
"I do not doubt that a return to the school would expand their roles, as we would be able to take on more students," noted Marmorstein.
Moreover, COVID-19 did not prevent the new team from earning the title of champions of the North America East finals
"The eSports team led by Mr. Marmorstein has improved exponentially since its recent inception. The amount of time and dedication put forth by our advisers and competitors explains how this new program has achieved the success it has so quickly," said Clifton High School principal Michael Doktor.
And the victory did not end with bringing home the championship title. Two players have been offered scholarships for their performance on the eSports team.
"Clifton Public Schools is excited to offer yet another cutting-edge, progressive opportunity to its students," remarked Dr. Danny Robertozzi, Superintendent of Clifton Public Schools. "Mr. Marmorstein had the vision to make eSports a reality for the students at Clifton High School. We applaud his hard work, the dedication of the coaches, and the students' commitment to putting our district on the map in the world of eSports."
The growing popularity of eSports teams is taking off at colleges in the United States and worldwide. Rutgers University is home to the largest college Esports organization in the state, according to Marmorstein.
When asked what he saw as their most significant accomplishment, Marmorstein replied, "I would have to say that our most significant accomplishment would be this NA East championship victory. The next biggest would be the scholarship offers received, third would be all of my teams who have made the playoffs. I'm proud to see them thrive at something they're good at."
Marmorstein's primary vision is to become a full-fledged team instead of just a club.
"I hope to have a space dedicated to our program, with enough devices that our students can come every day after school to practice in and compete in games. I want to expand aggressively enough to give every student who is capable an opportunity to make it to college on the back of something they're good at."