Return to Headlines
Clifton Public Schools Teacher Publishes First Children's Book
Clifton Public Schools teacher, Jennifer Castro, began writing in college, but at the time, she only wrote for herself as her hobby was a way to express her thoughts and feelings in written form.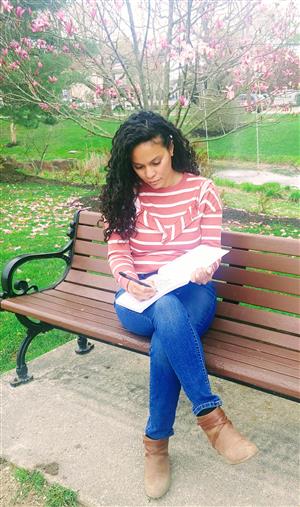 A special education teacher in Clifton for almost four years, Castro began her teaching career in 2008 in Newark Public Schools, Paterson, and Barranquilla, Colombia. After leaving Columbia, she was hired to teach at Clifton Public School 14 in 2017 which she now considers School 14 her "teaching home."
Castro's writing hobby became a dream come true with the publication of her first book, "My Two Homes." The inspiration behind the book was her nephew, whose mother and father co-parent in two separate homes.
"His parents and families want him to be confident, healthy, and happy," noted Castro.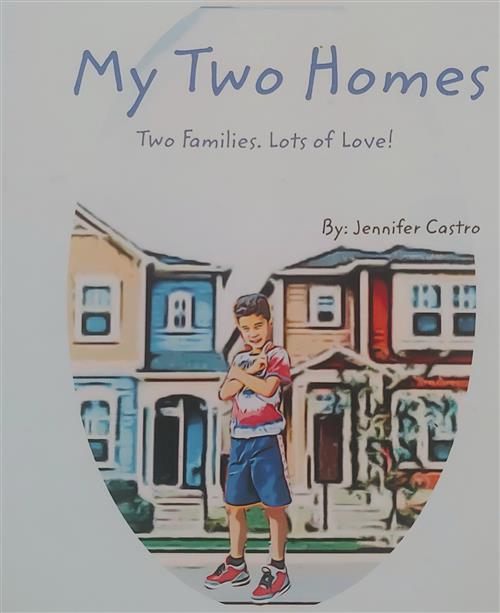 "My Two Homes" is about a little boy named Benjamin. As Benjamin and his cousin Emberlee are enjoying a cousin's visit, Emberlee learns about her cousin's life and experiences living in two homes.
"I wanted to write a story from a child's perspective about life between two homes and how a healthy co-parenting relationship is beneficial to a child's development," explained Ms. Castro.
The target audience is children; however, Castro indicated that her book is suitable for all ages and is perfect for parents to read with their children. School 14 Principal Jason Habedank said, "She is a wonderful teacher and a huge part of School 14. I am so happy that she took a chance and followed her dream."
Castro, who published her book independently and entirely on her own, spent one year completing her project, from the writing process to creating the illustrations (from photos that she shot and edited) to the final product.
"Ms. Castro set a perfect example for the students at Clifton Public Schools to follow their dreams," commented Clifton Superintendent, Dr. Robertozzi. "Additionally, the book's thoughtful message, told from a child's point of view, sheds light on a co-parenting situation in which everyone feels loved and respected. We are extremely proud of Ms. Castro's accomplishment."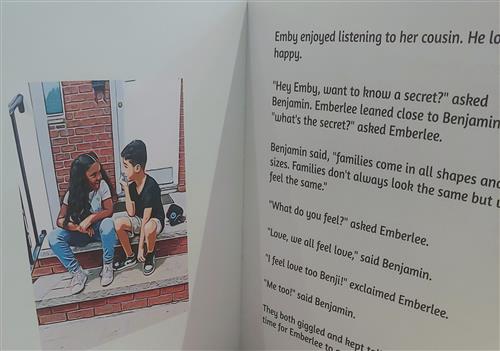 When asked what advice the first-time author would give to aspiring writers, Castro said, "My advice to aspiring writers is to first, just write. Grab a notebook and pen - my preference - or your laptop and write down or type your ideas, see where it leads. Second, push through the doubts and fears. I had them throughout my process, it happens. It took me a long time to have the courage to share my writing, but I did, and I am sharing it. So, push through, you got this. Lastly, know that someone, somewhere will benefit from your writing. You never know who it will reach and how far it will go but please know it will land where it belongs."
"My Two Homes" can be pre-ordered on www.jennifercastrobooks.com and will eventually be available on other platforms as well. "My Two Homes" is part of a series with a Fall 2021 expected release date for her second book.
Castro expressed gratitude toward her family, friends, School 14 family, and Clifton Public Schools for their kind words, encouragement, and support. She described the experience as heartwarming and humbling.
"My hope is that this book can be an inspiration to others as my nephew inspired me. Children should only know one thing, that they are loved."
Where to find Jennifer Castro:
Website- www.jennifercastrobooks.com
Instagram- @jennifercastrobooks_